So... I owe you an update =)
But first I owe a certain chickpea my undivided attention while we work on getting her Wednesday eats established. I promise I'll be back soon. Love you guys like woah and can't wait to play catch-up!
Until then, party your faces off!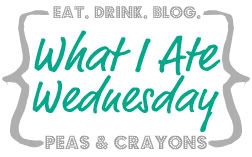 New to the party?
[click here] for more info on our Wednesday shenanigans!